About Us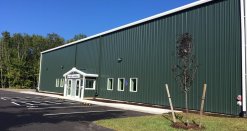 Kid Power Gymnastics is a 8,400 square foot facility located on Route 20 in Charlton. The facility is equipped with a 30 ft Tumbl Trak, full spring floor, uneven bars, balance beams, and specially sized preschool equipment for our Kinder Power and Parent & Tot Power classes.
Welcome!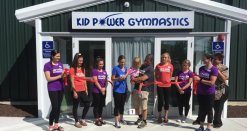 We are excited to bring gymnastics to the Charlton area! For more information regarding classes, birthday parties and other events, please call or
email
us! You can also sign up for our email newsletter and like us on Facebook!
Newsletter:
Stay up to date on our latest events and happenings!